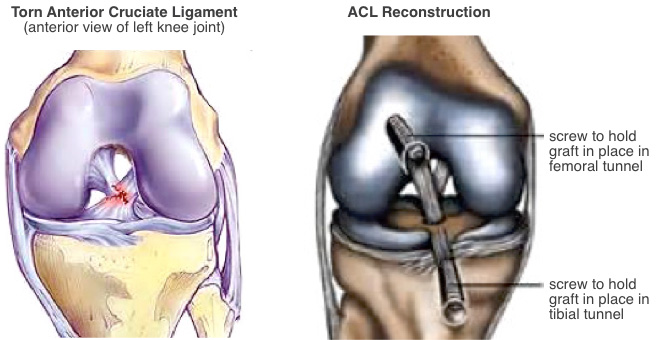 Arthroscopic reconstruction of the anterior cruciate ligament (ACL) in cruciate deficient knees is an effective operation in restoring normal knee function. However, single bundle ACL reconstruction methods may fail to restore knee rotatory stability when there has been associated injury to the anterolateral structures of the knee. The best treatment in these individuals is a current topic of debate. Primary ACL graft failure is a significant issue, particularly in young athletes returning to high-level sport.
It has been postulated that combined ACL reconstruction and extra-articular tenodesis can achieve improved postoperative stability in these patients. Recently, there has been significant interest in the anatomy of the anterolateral structures of the knee and their role in the control of tibial internal rotation. Much interest has been made in recent years of the role of the anterolateral ligament (ALL) and the iliotibial band in the rotatory stability of the knee.
A multicentre clinical trial is currently underway comparing rotational stability following ACL reconstruction with or without lateral extra-articular tenodesis by Getgood et al. They hypothesized that anterolateral complex reconstruction by way of a Lateral Extra-articular Tenodesis (LET) in combination with single bundle ACL reconstruction would reduce the risk of persistent rotatory laxity in young individuals who are deemed as being at high risk of failure. The early results were presented at the ISAKOS Congress in Shanghai this year with it being too early to determine with significance if LET in combination with ACL reconstruction decreases the risk of graft failure. When the final results are available it will help shed further light on the best management of ACL rupture in high-risk patients.